How to connect
When registering the Everhour account, you'll need to select Insightly from the list of available integrations and grant access (use your API key).
Synchronization is fully automatic. This means that in the future when you add something new to Insightly, it will automatically be added in Everhour. No actions on your side.
When you have an existing account, go to Integrations page to add Insightly.
We don't connect with archived projects. The reason is that we no longer see such project connected to Everhour, so time entries from it disappear from your Time page but remain in reports for team admins.
How Insightly integration works
As with any of our other integrations, we place our timer inside the Insightly interface. It complements all major sections of the website: Tasks, Opportunities, Leads, Projects and also appears on the details page.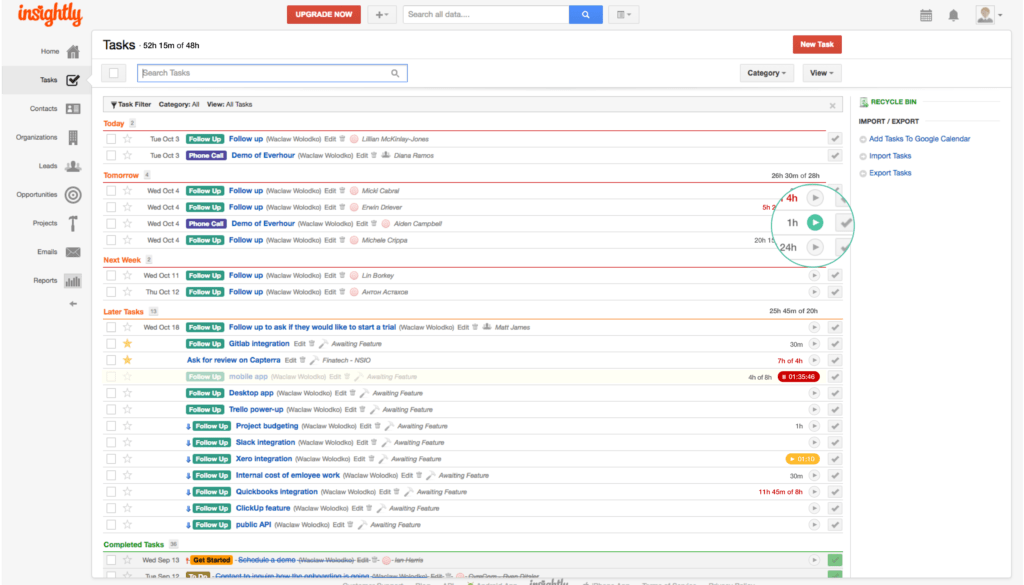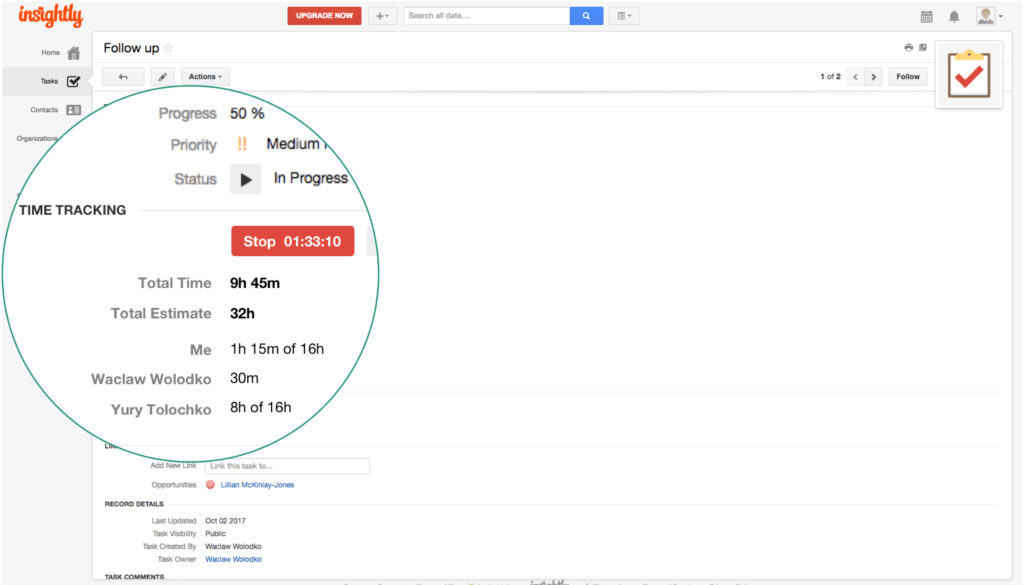 Immediately after registration, we pre-create projects for key entities such as Projects, Opportunities, and Leads. This way, you can always group and analyze time reported for each of these categories.
Time tracking happens at the lower level. You can time track a particular lead or a project. You can also create a task for a particular activity within any of your projects (meeting, phone call, close deal etc.) and measure time by them as well.
How to track time in Insightly
Say a new lead "John Smith" just registered with Everhour. I'll spend some time trying to convert him into a paying customer. It might be reasonable to track each activity/task on my way (one-on-one demo, onboarding, clarifications etc.).
Why?
In the result, I'll learn how much time each step usually takes. This helps me better plan my time in the future.  Or I can simply report total time spent per lead and therefore know how many leads I can process on average daily, weekly etc.
In addition, I can give estimates to tasks and track progress. Thus, be able to predict if I have free time or vice versa.
How to make reports
Speaking about Reporting with Insightly data, you can build a report for a situation we spoke above, i.e. to see the time a team spends on each lead, opportunity and project with their current status.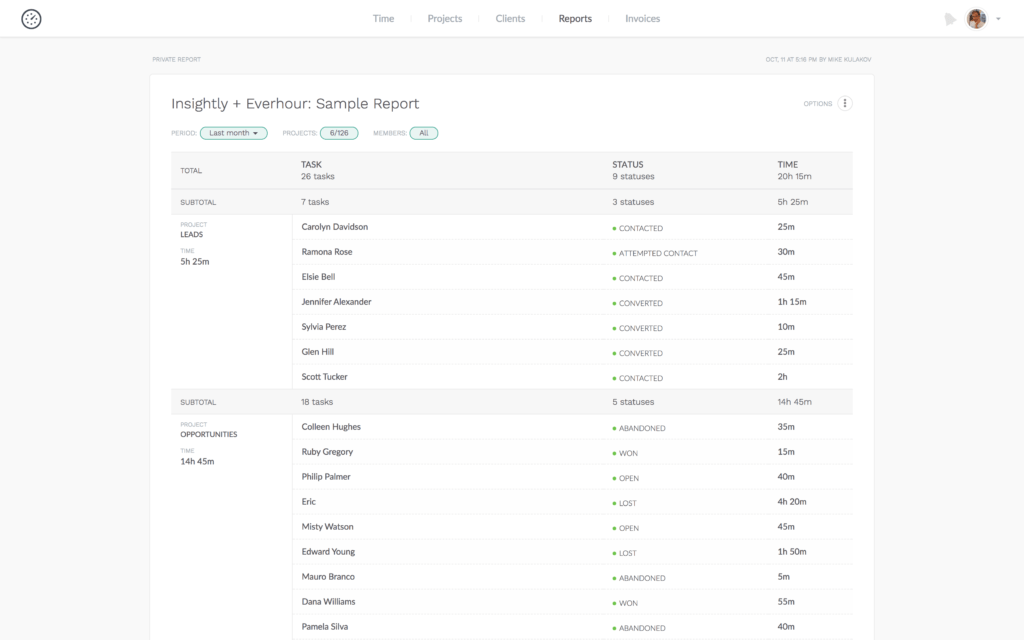 For a more high-level report, you can build a timesheet that shows the time each member spent on a different type of activities.