How to disable the Jira App for some projects?
How to turn off the app from appearing
The classic Jira projects have their special work_on_issue permissions. If you turn them off now, our timer will no longer show up.
Go to your classic project => Project Settings => Permission
Click on "Actions" => Edit permissions.
Find: "Work On Issues" and click "Remove".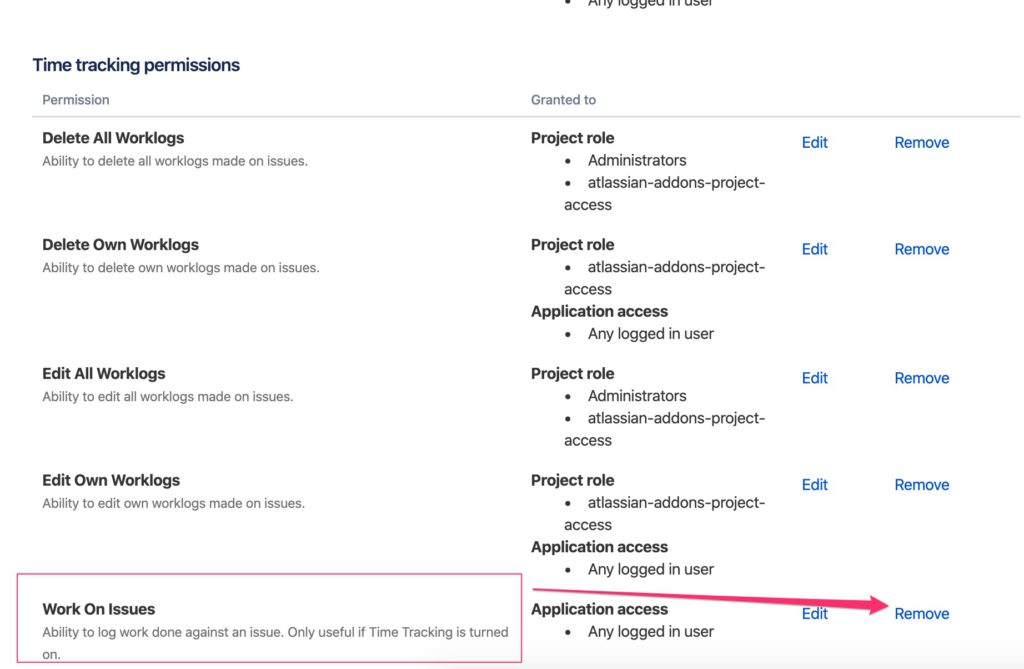 Warning: this will disable addon for ALL projects that use this permission scheme.
This is why we strongly recommend changing the permission scheme for other projects where you still want to track time.
How to change project permission scheme
You need to switch this/these project(s) to another scheme:
Go to your classic project => Project Settings => Permissions
Click on "Actions" => "Use a different scheme"
Select scheme where "WORK ON ISSUES" permissions are disabled.

You can also create a new scheme, please read this Jira doc to find more.
What else I should know
Next-Gen projects do not have such permissions, so you can't hide our app showing up there.
Even if you hide the Everhour app, the project is still active and can be found through a Time page or other time adding modals in Everhour. To stop the option to track time completely, please find a project in Everhour and archive it.